Electric Vehicle Chargepoints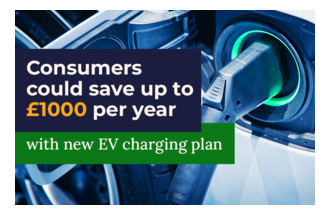 Residential and Workplace EV Charge Points
Workplace Charging Scheme
Workplace Charging Scheme (WCS): guidance for applicants (www.gov.uk)
The WCS is open to businesses, charities and public sector organisations that meet the applicant and site eligibility criteria. 
The grant covers up to 75% of the total costs of the purchase and installation of EV chargepoints (inclusive of VAT), capped at a maximum of:
£350 per socket
40 sockets across all sites per applicant e.g. if you wish to install at 40 sites, you will have 1 socket available per site.
An applicant can be any eligible business, charity or public sector organisation that satisfies the scheme terms and conditions and has permission to install at designated off-street parking facilities dedicated to staff and/or fleet use. 
EV infrastructure funds for a small-to-medium business
Local Authorities 
LEVI and ORCS grants for public places.  
Devon has been allocated over £7m in LEVI funding and Mid Devon District Council is actively involved in the county partnership to ensure Mid Devon benefits from the new infrastructure investment. 
Smart and flexible car chargers
New plan for smart electric vehicle (EV) charging could save consumers up to £1000 a year (www.gov.uk)
New plan sets out steps to unlock the potential of smart electric vehicle charging, including allowing motorists to power their homes using the electricity stored in their electric vehicle 


electric vehicle drivers could save hundreds of pounds each year while cutting emissions by smarter charging of their electric vehicles 


billpayers without electric vehicles will also benefit from a more sustainable, secure and efficient electricity system 


projects, including a street lamppost capable of charging electric vehicles and selling power back to the grid, will receive a share of £16 million funding
The Electric Vehicle Smart Charging Action Plan, published by the government and Ofgem, sets out to support smart charging to make it the preferred method of long duration charging by 2025. 
EV Chargepoint Grant
This funds part of the cost to install electric vehicle smart chargepoints at domestic properties across the UK. The EV chargepoint grant replaced the Electric Vehicle Homecharge Scheme (EVHS) on 01 April 2022. 
Landlords
There are 2 grant sources for installing EV chargepoints at a property you own: 
an electric vehicle chargepoint grant (EV chargepoint grant)
an electric vehicle infrastructure grant (EV infrastructure grant)
You can use an infrastructure grant and a chargepoint grant on the same property. 
Installers
How to claim the EV chargepoint grant on behalf of residential and commercial landlords as a chargepoint installer.