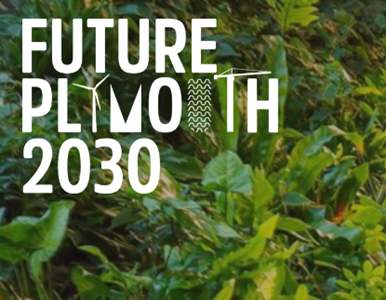 Webinar - How The Planning System Can Address Climate Change
Another webinar by Future Plymouth 2030! 
James Shorten, Geographer/Planner at TerraPermaGeo in Totnes believes that the planning system, "with greater imagination and fewer fetters", could be doing much more to address the Climate and Ecological Emergencies and will speak about what sustainability really is!
Robert Lacey, Cornwall Council Planning Policy Group Leader will speak about how they are working towards addressing Climate Change through planning, neighbourhood planning, green infrastructure and design in Cornwall. 
FP2030 also have a pre-recording to share from Hugh Ellis, TCPA (Town and Country Planning Association) Policy Director to explain why the Planning System needs to be at the heart of delivering the UK's Climate Change targets. 
Use the button / link at the bottom of their page > https://www.futureplymouth2030.co.uk/webinars/4-how-is-the-planning-reform-going-to-help-climate-change to register for this webinar. 
Missed this? Check out the FP2030 collection of webinar recordings. 
Source: Plymouth 2030. 
Footnotes
Plymouth recently had a consultation for special planning documents to implement a climate emergency planning policy. 
Cornwall County Council is currently developing its Climate Emergency Development Planning Document and has submitted this to the Sectretary of State for inspection.