Multimillion Leisure Centre Energy Projects Begin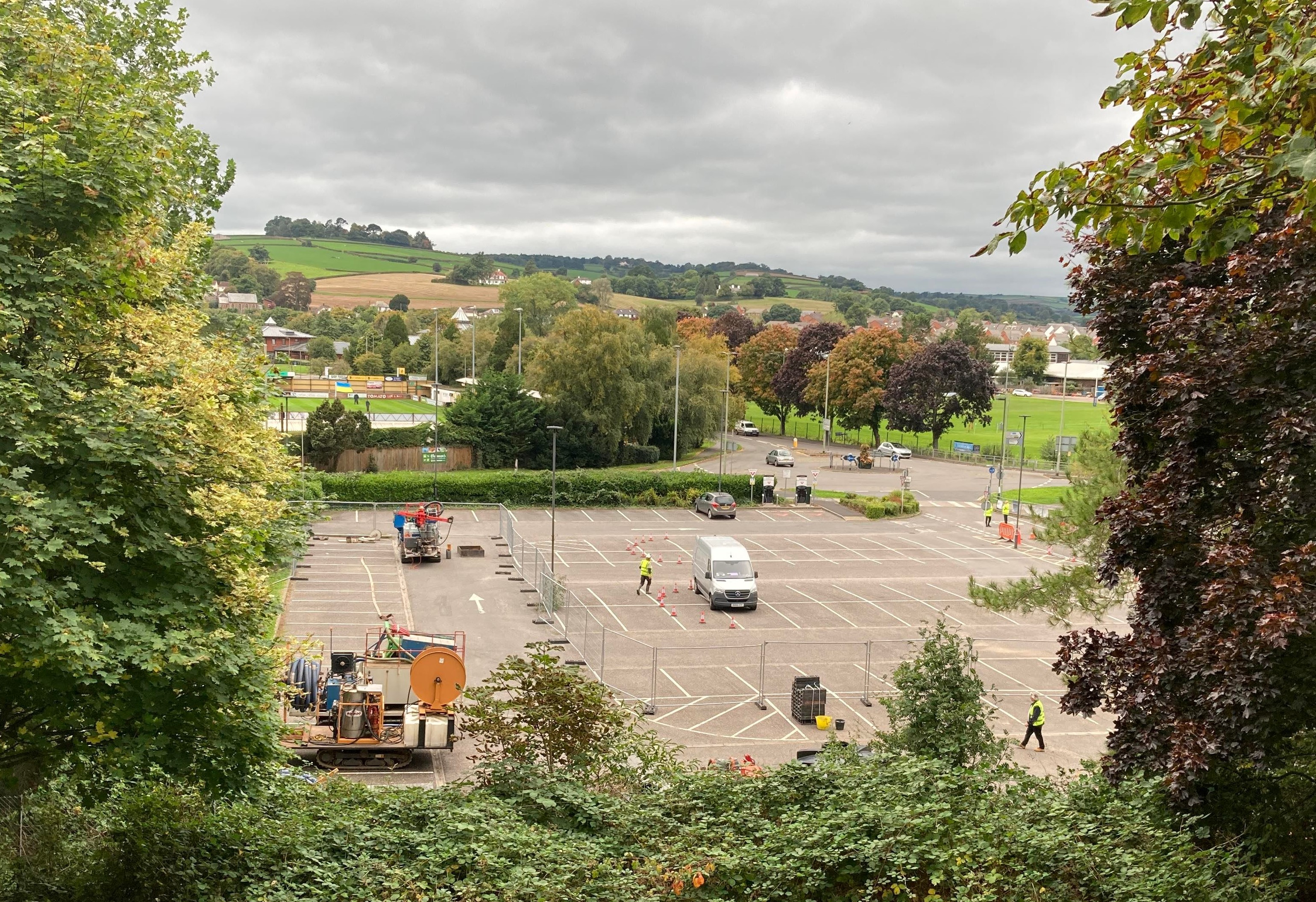 Leisure centre users are being encouraged to plan for disruption at both Lords Meadow and Exe Valley car parks, as special energy improvement projects begin.
Major works at Crediton and Tiverton leisure centres to install ground-source and air-source heat pumps are part of Mid Devon District Council's efforts to move away from costly fossil fuels to renewable energy sources. The Mid Devon Leisure team has warned that parking at the two leisure centres will be severely limited until December - but the project has been welcomed widely. 
Cllr Stuart Penny, Cabinet Member for Housing and Property Services, said:
"Nationally the provision of swimming pools is declining, so I am especially pleased the communities of Mid Devon have access to high-quality leisure centres and as a Council we continue to invest in them, to support our customers, even if we must endure some short-term inconvenience to reap the benefits." 
In the short term, this means leisure customers need to:
find alternative parking, walk, cycle, arrange to be dropped off or car share to access the limited spaces available;
plan for extra time (if you need to park) to attend activities that have a fixed start time such as classes and swimming lessons and club use on the outdoor pitches.
All facilities remain open as normal during the groundworks.
As part of its decarbonisation drive, the Council secured £2.8million from the Department for Business, Energy and Industrial Strategy (BEIS) as part of the Public Sector Decarbonisation Scheme delivered by Salix. The scheme aims to put the public sector at the forefront of decarbonising buildings in the UK. 
Works involve drilling deep boreholes to access underground heat, the main car park at Exe Valley Leisure Centre and the rear car park at Lords Meadow Leisure Centre. Due to the Exe Valley site location, it is likely there will be traffic congestion on the surrounding roads, impacting on journey times in the area. The areas need to be made safe for both leisure customers and those working on site. This first stage is anticipated to be completed in early December. 
This latest project builds on successfully completing a previous project worth over £300k awarded in 2021 by the same scheme, when energy-efficient LED lighting was fitted at the Council's three leisure centres.