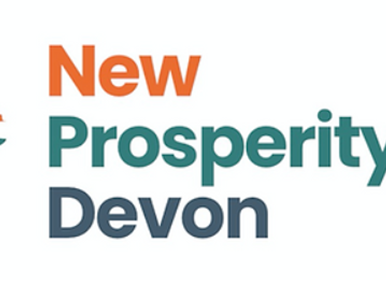 Purchasing for Prosperity 24th May FREE webinar
Exploring the fundamentals of purchasing for local prosperity and latest thinking around the role of public sector spending.
About this event
How the spending power of institutions can support communities and build a safer future
A strong local economy can boost local incomes, reduce the impact of disrupted global supply chains, and cut climate impacts. How are Devon local authorities and organisations integrating these concerns?
This workshop will include
Updates from experienced managers from rural and urban local authorities on how they are measuring and leveraging social value with their spending, and cutting their climate impact;
Implications of the new guidance PPN 06/20. It's now mandatory to consider Social and Environmental Value in public sector spending;
How the social economy (the voluntary, community and social enterprise sector) can contribute to enhancing jobs and wellbeing in a resilient, inclusive and sustainable post-Covid economy.
Speakers: Rosanna Wilson, Head of Procurement Teignbridge, South Hams and West Devon; Phil Symons, Procurement Governance and Systems Manager Plymouth City Council.
Facilitator: Gill Westcott, Director of New Prosperity Devon, and member of the Devon Net Zero Task Force.
Webinar online - tickets here. 
This FREE fully funded workshop for public sector procurement and commissioning professionals is part of the Supplying Devon Shared Prosperity Programme.
How is this project funded? The funded support is available as part of the Devon Social Entrepreneurs Programme. ​Devon Social Entrepreneurs Programme is led by the School for Social Entrepreneurs (SSE) in partnership with Devon Communities Together, Stir to Action and New Prosperity Devon. It is funded by the UK Government through the UK Community Renewal Fund, which is managed by Devon County Council within the Devon area. 
Source: Suppling Devon Shared Prosperity | New Prosperity Devon