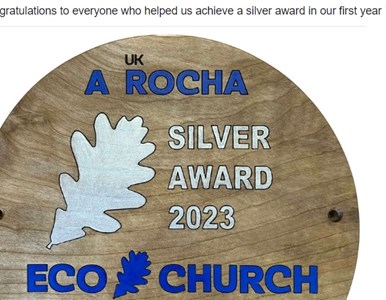 Silver Eco Church Award for St Andrews
Congratulations to the project team at St Andrew's Church in Cullompton!
The church earned a 2023 Silver Eco Church Award in the first year they entered the scheme, for the excellent efforts they make through engaging with the community, managing church grounds, running their buildings and how they resource their activities and catering. The special Eco Church scheme is a free ongoing programme for the church community, and St Andrews aims to do even better by building on the achievements so far.