Vision and Blueprint for Culm Catchment Launched at Forum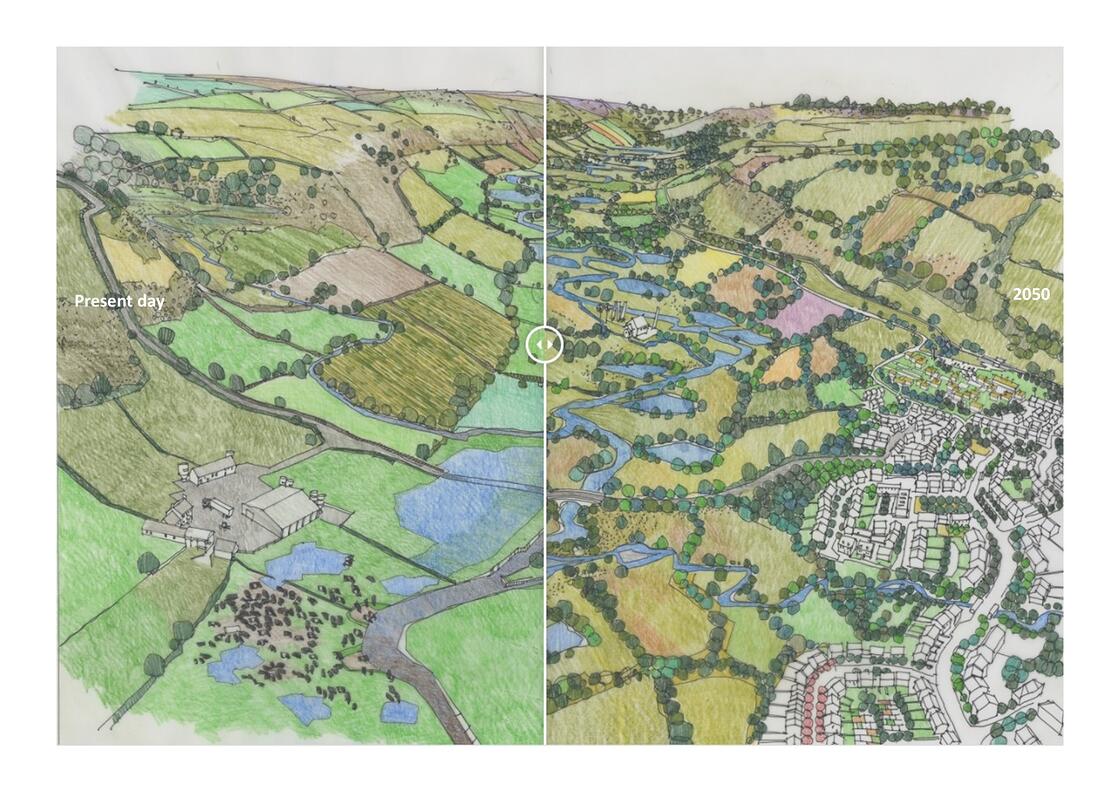 The Connecting The Culm Project continued to co-create a Blueprint Vision & Action Plan at their latest open Forum on 17th November 2021. Over 50 people attended to reflected on the team's recent work and people shared their thoughts and ideas on the Vision and Actions for the future, which generated very positive and constructive discussions. 
You can view the forum recording here. The event built on a combination of previous public consultation work, research meetings and stakeholder workshops. 
Discover Richard Carman's present-future slider illustrations.
Discover the CtC Blueprint.
Source: Connecting the Culm.